Dr. Marlving P. Charlet is the 10th Senior Pastor of the
Shiloh Seventh-day Adventist Church in Brooklyn, New York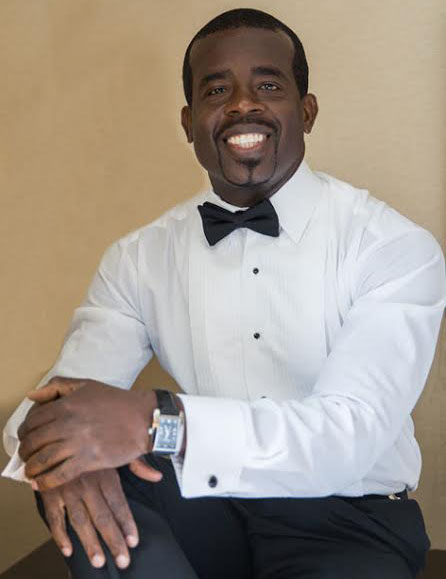 Dr. Marlving P. Charlet
Pastor
Dr. Marlving P. Charlet is the 10th Senior Pastor of the Shiloh Seventh-day Adventist Church in Brooklyn, New York. He comes from a humble upbringing where a strong family, faith, and hard work were emphasized.
After graduating from Oakwood University in Huntsville, Alabama with a Bachelor of Arts Degree in Theology and a minor in Correctional Science, Dr. Charlet worked with several churches on congregational growth through evangelism and community initiatives to help strengthen churches and the communities in which they serve.
He is also a graduate of Andrews University in Berrien Springs, Michigan, where he earned a Masters of Divinity in Preaching in Homiletics.  Later, Dr. Charlet earned a second Masters in Clinical Social Work from the City University of New York Silberman School of Social Work and completed his Doctor of Ministry Degree in Leadership and Preaching from United Methodist Theological Seminary in Dayton, Ohio.
In his 19 years of pastoral leadership, Dr. Charlet's sincere commitment to enhancing the kingdom of God on earth is evidenced through the pervasive impact of the church on the community through family, youth, and senior citizen empowerment and community initiatives which led to many witnessing opportunities and baptisms for the Lord.
His dedication to social justice, human and civil rights has also allowed him to travel internationally as a pastor and social worker to work with diverse populations in Canada, Brazil, Venezuela, Guyana, Mexico, Jamaica, and St. Thomas where he addressed spiritual, social, psychological and emotional systematic problems.
Dr. Charlet is the recipient of numerous honors and awards, and sits on numerous community and religious boards where he exemplifies God's mission to the church to go into all the world and preach the gospel to every creature. He is the author of the book, Implementing a 21st Century Stewardship Ministry: Equipping and Empowering Lay Leaders for Effective Ministry and a thesis entitle, Using Hip-Hop to Engage Young Men of Color.
His life's mission is helping people to become the most extraordinary version of themselves – something he likes to call, "chasing your fire," and he lives by the motto "a life so blessed should be lived in service to others."
Dr. Charlet is happily married to Fayola L. Charlet (formerly Williams) who is a licensed practicing attorney in the state of New York and an adjunct professor.